In the aftermath of the Easter feast, many people found themselves with a few extra pounds. And the closer to summer, the greater the concern of failing the classic costume fitting. It is not so? Don't worry; apps could help you lose weight and get back in shape. In this article, we will give you a complete guide about the best weight loss apps. Visit here
There are usually two factors that need to be taken into consideration to stay healthy: nutrition and adequate physical activity. Sometimes, however, it is not easy. In these cases, it is, above all, a lack of motivation. And the applications in this are perfect. Thanks to their ability to record practically our every move, apps help us reach our goals more quickly. We can, for example, set several daily kilometers to travel or keep track of the number of calories consumed daily. Some are even able to memorize the type of food eaten. And much more. All that remains, therefore, is to try to download some apps to lose weight.
Best Weight Loss Apps in 2020
Google Fit
Let's start with the first: Google Fit, Big G's free app. Google Fit offers some exciting fitness features. First of all, the application does not need to be connected to any external device: take your smartphone with you. Google Fit allows you to track all physical activity: walks, runs, bike rides. The Californian company's app stores pace, kilometers traveled, speed, and calories burned. Like most fitness applications, Google Fit allows you to set goals to achieve and view all the statistics of physical activity in real-time. It also works on Android Wear.
Pact
The pact is an application that allows you to lose weight and earn money, paid for by those who have not been able to do it. In practice, the application asks users to establish a pact with members of the community: training days and amount to be paid in case the agreement is not respected. The application allows you to check your physical activity via the GPS: in fact, you need to check-in at the gym. The app also allows you to import data from RunKeeper as well. With GymPact, you can also share photos and achievements in the community. The application is available for both Android and Apple users.
Lose it!
Another useful application for staying fit and losing weight is Lose it! Weight loss that fits. The application, available for Android and iOS, allows you to create a personalized weight loss plan . Lose it! It will enable you to keep track, integrating with other applications, of physical activity, and the number of calories burned. Again, users will be able to set goals to achieve. Furthermore, with the app, it is also possible to determine the number of calories, only by taking a photo of the food we would like to eat. In addition to the mobile app, the service is accessible from the site via a computer.
MyFitnessPal
Available for Android and iOS, MyFitnessPal, with its vast database, is a calorie counter that allows you to keep track of the daily amount of calories consumed. The application allows, like the others, to set and achieve goals, which can also be shared with friends. With MyFitness Pal, you can add new foods and their nutritional value and insert exercises to do. The application syncs with many apps and different devices, including your computer.
Diet Hero
Diet Hero is a different application than the previous ones. Goals are set, and the app, currently only available on iOS, will indicate what and how much to eat. The peculiarity of Diet Hero is that it creates for each user a personalized loss plan based on the food that is available in the kitchen. And if something is not appreciated by the user, Diet Hero will replace it with food with the same nutritional characteristics. Diet Hero, however, is not free: to download it, you need € 1.99.
Nike + Training Club
One of the most popular weight loss apps, available for both Android and iOS devices, is Nike + Training Club. The application allows you to establish a personalized training program. Users will be able to choose from 100,000 exercises, created by Nike trainers and athletes and divided according to the user's level: beginner or advanced. The app of the sportswear house also allows you to track all the physical activities performed.
Health
Like Google, Apple also has its own application, which helps to keep weight under control and keep fit. We are talking about Health. The app of the bitten apple company allows you to track by integrating with other applications and sensors, physical activity, and the number of calories burned. With Salute, you can count the number of steps, the kilometers traveled on foot or by bicycle, and more. The application also collects data recorded by the Apple Watch.
Xbox Fitness
We close with an application that has nothing to do with smartphones but is still useful for losing weight: Xbox Fitness. Virtual trainers will guide users through the exercises and check that the movements are performed correctly. The program, in fact, needs the Kinect One to work. Some activities are free, while others will need to be purchased.
For the lazy: the personalized diet of Melarossa
Melissa is a 100% made in Italy app, created by a team of dieticians and nutritionists, who have structured the nutritional paths in order to make you lose weight in a scientific and healthy way, and approved by the Italian Society of Food Science. It will allow you to follow a balanced, controlled diet inspired by the Mediterranean diet, to draw up your shopping list, and set your goals. After entering data and measurements, Melarossa will propose you a weekly menu to follow, with precise quantities and a shopping list, where you will find all the right ingredients to prepare your meals. The advantages of this app are the personalization of the diet, also based on food tastes and preferences, food recommendations, the shopping list always at hand: Red Apple, therefore, presents itself as a varied food guide that teaches how to lose weight by eating.
MyFitnessPal: the calorie counter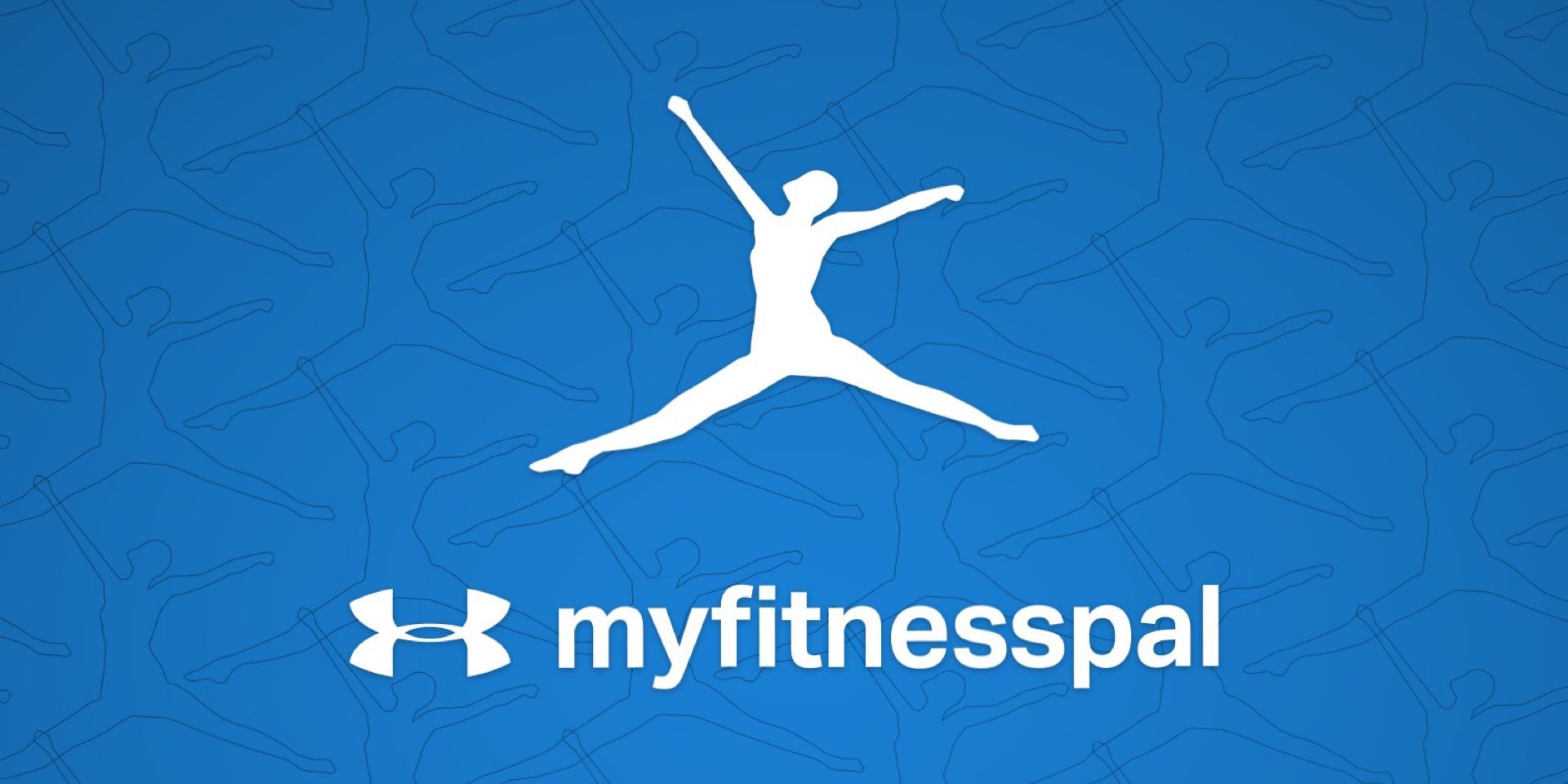 MyFitnessPal is an app with which you can define a weight loss plan, including diet and exercise. With a database of over six million foods and more than 350 activities to keep fit and lose weight, this app keeps track of calories consumed, indicates exercises to be done, and can be synchronized with other apps and devices, including the pc. Visit here
Initially, you will have to enter a series of data that will help you define your goals, which you can also share with friends. By entering the type and amount of food consumed as well as the time and intensity of the sport practiced. The app calculates how many calories and fat you are eliminating. Available both for iPhone and Android, the basic version is free. But there is also the possibility of purchasing the premium version.
Lifesum: the perfect balance between diet and physical movement
Considered one of the best apps for losing weight, Lifesum combines a special diet with physical activity.
After creating a profile with your health status, you can set a goal and make predictions on its achievement. In its vast database, you will find any food, and, with the pro version, you will be able to check its nutritional values. With Lifesum, you can also scan the barcode of the food to be purchased and see its nutritional content. control and manage physical activity and use the Life Circle to monitor path and results.
Recommended for the most curious. Who want to lose weight by discovering new foods and trying alternative diets such as paleolithic or ketogenic.
Fitbit Coach: designed for the most sporty
Fitbit is one of the complete apps to improve the three fundamental aspects of our lifestyle: nutrition, physical activity, and rest.
This personal training app has an unlimited number of personalized video exercises and Audio Coaching sessions that will help you find the right motivation for your training. It was created for users of Fitbit fitness trackers or smartwatches, but it can also be used without these devices: it is able to monitor your day: from physical activity to the number of steps, calories burned, and the number of kilometers traveled. As well as the liquids ingested and the foods consumed.
You will be able to choose between training sessions of 7 to 60 minutes, aimed at reaching your daily goal, between indoor or outdoor workouts, between different instructors and activity levels, and you can also provide feedback during the exercises so that the next training session will be more appropriate to your story and your goals.
Also Read: PicsArt Mod Apk
Monitor your weight
Very simple to use, and at the limit of minimal, the Monitor Your Weight app is suitable for those who do not want to waste too much time staring at the smartphone screen. Just enter our weight and the calories we have assimilated to see a graph relating to our physical fitness.
Runtastic
In the Olympus of the best weight loss apps, we find Runtastic, ideal for those who love to train and dedicate themselves to their physical well-being. Runtastic offers a wide range of functions to the user, who can monitor their physical activity in real-time. It is an excellent virtual coach, easy to set up, and with integrated GPS and Google maps. The application allows the choice of different physical activities and is accessible to anyone, from athletes to beginners.
For example, real challenges are possible for runners! Challenges are competitions that must take place over a certain period of time and with a certain objective. Once you have chosen the challenge, you can invite your friends and compete with us.
Weight loss in 30 days
A name a guarantee. Lose weight in 30 days is a very popular app. Which manages to combine the right balance between a balanced diet and proper physical activity. The interesting elements of this tool that we insert in the best weight loss apps are undoubtedly the low-calorie diet and the video support that is offered to customers to follow. In detail, the right weight loss path. The training and diet program is part of a monthly framework. Therefore, necessary to reach the set goal within 30 days.
Another element that characterizes this app is the increasing difficulty of the daily calendar, precisely because, unlike other applications. Lose weight in 30 days must allow the user to have a satisfactory result in well-defined time. And for this reason, every three days, there will be a suspension of the program. A sort of recovery period for our body.
Note that the Lose weight in 30 days app in recent years has obtained over 355,000 reviews (updated at the end of June 2019). If you check the app's PlayStore (which is also available on the App Store ). You can see that the feedback from the public is overwhelmingly positive.
Another point in favor of this tool. Ideal for all those who want to approach the world of digital wellness and for anyone who wants to lose weight quickly and why not, easy.
Also Read: Microsoft Remote Desktop from Mac
Aerobics for Weight Loss at Home
If you feel the need for a more general but immediate and complex app than the others. Aerobics for Weight Loss at Home is perfect for that purpose. Despite a low degree of customization of the app itself. The concepts of this tool adapt to the needs of those who want to lose weight but, at the same time. Manage to combine weight loss with balanced physical exercise. Like in a real gym. The virtual gym that offers Aerobics for weight loss at home includes six weeks of acclimatization with a fairly generic program from which the user can reap the first benefits. In about a month and a half.
In the various programs available within Aerobics for Weight Loss at Home. You can find tips and exercises to tone your muscles without resorting to bulky and expensive gym tools. In short, an application that meets the needs of a large slice of the public in an easy and optimal way.
As the icing on the cake. Nothing dangerous or alarming, but a further motivation to lose weight not only through the physical exercise program but also after the food one.
In conclusion, Aerobics for Weight Loss at Home provides the user with everything they need to start their well-being literally. If, on the other hand, you are looking for something more. Unlocking the more advanced program can provide more advanced and refined programs.
Aerobics for Weight Loss at Home is available for both Android and iOS devices and can be downloaded from the Play Store and App Store.
Also Read: Best calendar app for android