In this article, we will give you a complete guide about the best music app for android.
Best Music App for Android
YouTube Music
YouTube Music is a streaming service that gives you quick access to official tracks and clips in one place. Thanks to the efforts of millions of YouTube users, YouTube Music has a tremendous amount of music downloads, including live performances and concert videos. Here you can find almost any song, remix, mashup, or cover version. Thanks to integrating the service with Google Assistant, you can search for songs by passage or words from the text. The app automatically downloads a mixtape (updated every day) of music you like or listen to frequently for offline listening. This will only happen when the battery level is over 15%, and there is a Wi-Fi connection.
You can adjust how much space you want to allocate for this one of the features of YouTube Music is the ability to download not only tracks but also music videos in 360p or 720p. To avoid piracy, they are not stored openly on the device. They will only be available in the application itself. To save smartphone memory and mobile operator traffic, YouTube Music provides an opportunity to reduce the quality of downloaded music. With Normal rate, you get AAC 128 kbps as the bitrate and for high-quality AAC 256 kbps. If you have low internet speed, you can switch to low quality, which is 48 kbps. The number of tracks that you can download for listening without the Internet is limited only by the amount of memory on your phone. You can save both internal storage and an SD card.
Deezer
By registering with Deezer, you immediately choose the music styles you like. This will help the app to search for and suggest music to you—a large number of radio stations to choose from. You can quickly find any song, no matter how slow your internet connection is. Deezer is one of the best music apps for Android. If you want to listen to your favorite songs offline, you can download audio files for later listening. You can subscribe to artists you like, then Deezer will let you know when new pieces are available from your favorite musicians.
Spotify Music
If you have a Spotify Premium subscription, you can use offline mode to listen to songs. With this feature, you don't need to connect to the Internet to enjoy your music. Many tracks have a bitrate of 320 Kbps, which means bright, rich sound. The service downloads and stores a local copy of the file on your smartphone. Up to 3333 tracks can be stored in this way. Unlimited and Free tariff plans do not have an offline mode. A green arrow symbol will appear next to channels that have been fully downloaded to the device.
If the arrow is grey, the download is not yet complete. To make sure you are not using your internet connection to listen, go to your Spotify settings, and activate Offline Mode. After that, the connection with the service will be cut off. The rest of the online applications will continue to work as before. The synced music can only be played from the Spotify app. For example, you cannot open iTunes and play it there. All files are stored encrypted. On Spotify, you can mark selected playlists and sync them to your device for offline listening. During synchronization, you need to be online, but after its completion, you can disconnect.
SoundCloud
SoundCloud is the largest online music store, where you can tailor songs to suit your music habits. Plus, the service offers you tracks that you have already listened to before, and you liked them. And all this is free. The best thing about SoundCloud is that it gives you the ability to upload and download your favorite music. You can upload to your account soundtracks of different artists, your mixes and songs. There are ready-made playlists that you can listen to according to your mood. It is easy to search the repository for your favorite contemporary artists and musicians of the past decades. It is also possible to subscribe to the artists you like to find out about the new songs they have uploaded immediately.
SoundCloud is fun. It is because of this that people love him. To listen to music from playlists without an Internet connection, you need a SoundCloud Go subscription, which is not available for Russia. Still, if you install a VPN on Android, you can bypass this limitation. Once SoundCloud Go is checked out, you can save tracks offline. To do this, you need to click the download symbol in the form of an arrow opposite the song or at the top of the playlist. You can also download your entire collection to your smartphone by setting the Save Automatically option in the settings. Then it will save as many tracks as it can fit on your phone. You can change the amount of storage available to SoundCloud. To do this, go to the settings and move the slider in the memory panel.
Wynk Music
Wynk Music has everything a music lover could need. On the service homepage, you will find categorization according to a wide variety of criteria, including new songs in different languages, top 100 songs on Wynk, viral tracks, and little-known pieces of music. The developers claim that their collection contains over three million tracks in various languages, from local performers and internationally renowned musicians. Also, you can choose from a variety of radio stations or download your favorite music files. The application also works as an mp3 player, with which you can listen to music recorded on your device.
Pandora
Pandora doesn't have the same rich music library as the other apps on our list, but Pandora is rich in functionality. One of the many interesting features is the alarm clock, which will wake you up at the right time with your favorite piece of music—a large number of radio stations.
Tidal
Firstly, tidal is the world's first streaming music service with High Fidelity sound quality and high-definition video clips. Content is collected and processed by professional performers, journalists, and experts. With Tidal, you have access to over 40 million tracks. The app allows you to upload albums, playlists, and individual files to enjoy your music anywhere. Offline mode is available for three devices simultaneously.
Best music app for Android and pc
Google Play Music
Google Play Music is a streaming music service offered to Android users by Google. The app must already be installed on an Android mobile device if it runs Android KitKat or newer versions of the operating system. In older versions of the OS, you will have to install, but it is unlikely that your OS is less than 4.4. With Play Music, you can listen to all the audio files stored on your device. The main highlight of the service is the Radio service with many settings, starting with the choice of language and style of music and ending with selecting a radio station for the mood or type of activity. The service has many useful features and a huge library of music files of all genres. Google play music is one of the best music apps for Android, and we recommend this music player.
SoundLoadie: Best music app for Android
SoundLoadie is a SoundCloud powered application. The fact is that the ability to download tracks to SoundCloud is blocked in some countries. Here SoundLoadie can come to your aid. The library of songs completely copies the same from its "older brother." So if suddenly SoundCloud won't let you download songs, try SoundLoadie.
Pulsar
Pulsar is one of the best music players for Android today. It is suitable for those who have their collection on the hard drive of a personal computer. Create Pulsar playlists and upload the tracks you like to them, either wired or over the air.
Best audio players for Android
Many people these days prefer to listen to music on streaming services such as Pandora, Spotify, Google Play Music, or Apple Music. The rest prefer to store files locally since they do not have fast unlimited Internet on mobile devices or do not want to pay for a subscription to services. If you have your music collection and don't like the stock audio player, you can choose one of the Android apps described below. If you want to listen to local files and access streaming content, your best bet is Google Play Music.
BlackPlayer
BlackPlayer is a simple and elegant audio player that puts your music at your fingertips. It uses tabbed structures that you can customize as you see fit. Also, there is an equalizer, widgets, scrobbling, ID3 tag editor, no ads. There are graphic themes and support for most audio formats. The player is very simple and will appeal to those who love minimalism. The free version offers the most basic features, while the paid version expands the functionality. It's worth giving this app a try.
jetAudio HD
jetAudio is one of the favorite apps for Android users because it has much functionality while maintaining ease of use. There are several audio enhancements offered here, which are available as plug-ins to help you improve your audio quality. The equalizer is available with 32 presets, effects like bass boost, tag editor, widgets, and even MIDI playback. The free and paid versions don't differ much from each other. The paid version removes ads and adds graphic themes.
MediaMonkey best music app for Android
MediaMonkey is the dark horse of audio players. There are tons of features here, including organizing for audiobooks, podcasts, and the ability to sort music by composer instead of the artist. There are also simple functions, such as an equalizer. What makes this offer unique is its ability to sync your music library from your computer to your smartphone or vice versa via Wi-Fi. The interface of the app is simple, and the app as a whole is a solid option.
Best music app for android 2020
Musicolet
A simple, lightweight, yet powerful music player with all the music playback functions you need. Offline playback available, simple interface, and small application size. Multiple queues are supported: while listening to songs from one queue, you can create and manage other queues. Equalizer, tag editor, text support, widgets, and other functions are available. The app is completely free and contains no ads.
Also Read: Microsoft Remote Desktop from Mac
Neutron best music app for Android
Another audio player that is not as popular as it could be. It has a 32/64 bit audio processing engine; that is, it is independent of the Android operating system. The idea is that the sound should be better as a result. There are many other features, including support for several rare file types such as FLAC or MPC, built-in equalizer, and many other features for audiophiles. The program is quite expensive, but many will like it.
Phonograph
One of the newer players on this list. The developers position it as a simple application, lightweight, and easy to use. So it has a Material Design interface that gives you a pleasant look and feels to work with. The phonograph is one of the best music apps for Android here is integration with Last.fm, tag editor, playlists, home screen widgets, and navigation capabilities. This is an option for those who want to listen to music without digging into the settings.
Also Read: Best calendar app for Android
Best music app for android auto
PlayerPro Music Player
Another little-known player that should be in high demand. So, it has a nice interface, thanks to which it is easy to work with the program, there are shells that you can download and install. Available video playback, 5-band equalizer, various audio effects, widgets, and interesting small features, such as the ability to shake the smartphone to change the track. You can try the app for free.
Poweramp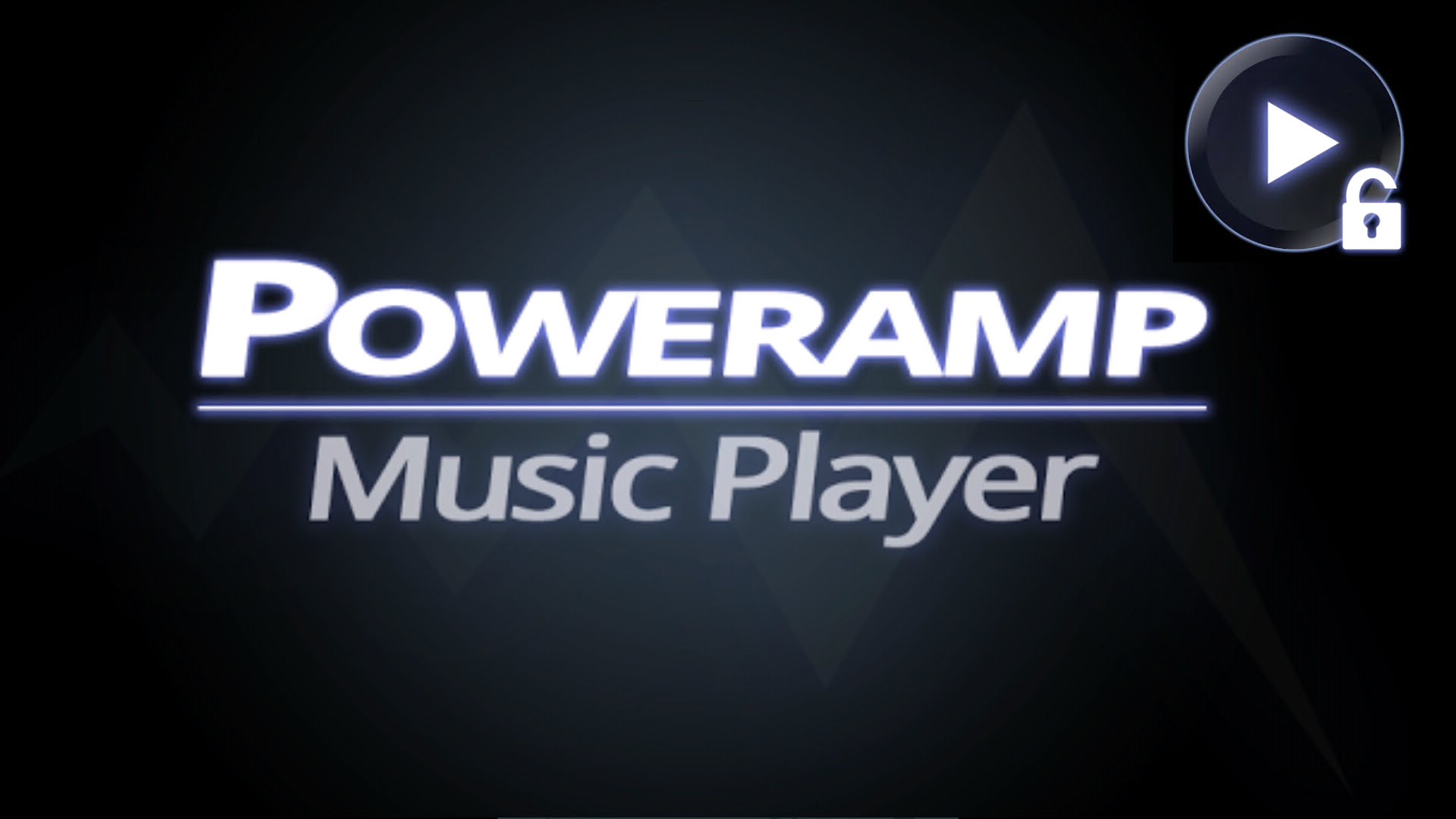 This application has long been the choice of many Android users. It has a nice interface with graphic themes that you can download from the Google Play store. It takes a little time to get used to an interface that is effective and efficient, although it does not meet the requirements of material design. So, there are many playback functions here, including gapless playback, support for multiple types of playlists, smooth transition between tracks. Widgets, tag editor, and customization settings are available. This is a powerful player that will suit almost everyone.
Best music app for Android free offline: Pulsar
One of the best completely free audio players for Android. It has a tangible design with many basic features like tag editor, lag-free playback, smart playlists, sleep timer, and Last.fm scrobbling. There is also support for a Chromecast device. There aren't as many features here as some of the paid apps, but that's not necessarily a bad thing. This is a good option for anyone looking for a minimalist, lightweight, and good looking player.
Also Read: Best Weight Loss Apps