There are many different options on the market today for buying a cool gaming laptop. In this article, we will show you the best gaming laptops in 2020. When you go to the store to buy a brand-new computer, you can easily get confused as the choice is overwhelming!
There are so many different models available on the market that you might be a little confused. However, the problem can be simplified by answering a few key questions: Are you looking for an affordable or expensive model? Will you be using your laptop mostly at home, or will you often carry it with you? Do you want a compact model or a large one? If you are looking for a specific brand and for a specific purpose. Then finding the perfect laptop will be much easier.
Asus could be one of the best choices. This brand is very popular and established in the laptop market when it comes to the gaming industry. The reason why the company is conquering the market is due to its amazing characteristics such as processor power. Reliability of the GPU cooling system, excellent RAM speed, hard disk rotation speed, etc. However, another reason for choosing a laptop from this particular company is a lower price.
The worst thing you can do is search for laptops without any pre-set goals. You will spend hours and days just browsing various websites and online stores, and you will end up confused. However, if you're only looking for the best gaming laptops 2020, this greatly reduces the number of options available.
ASUS TUF A15 FX506IU
This device became the hero of one of our reviews, and it received high marks from the author for its size, performance, and long battery life.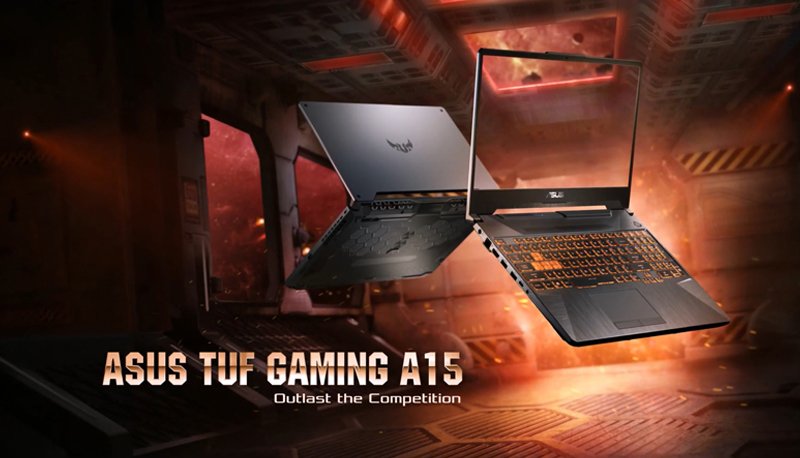 ASUS TUF A15 carries an eight-core AMD Ryzen 7 4800H (based on Zen 2 architecture ), 16GB of RAM, and an Nvidia GeForce GTX 1660 Ti graphics card – not RTX, but powerful enough to cope with any gaming innovations of the outgoing generation. Also, gamers will delight a 512 GB SSD, a FullHD display with a refresh rate of 144 Hz, and a keyboard backlight. In short, we have a good alternative to a desktop PC if you value compactness.
ASUS ROG ZEPHYRUS G14 GA401
ASUS ROG Zephyrus G14 delights with its design – at first glance, you can't say that this is a gaming model. In addition, it is also a very compact laptop – it uses a display with a diagonal of only 14 inches. Finally, we have a very powerful gaming PC with Nvidia GeForce RTX 2060 graphics – the best choice for those who want to work and play on the road.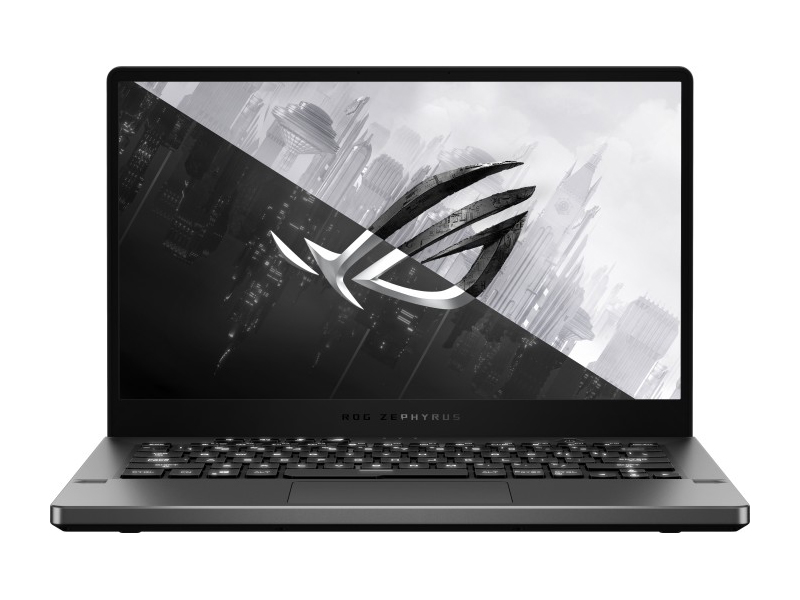 Add to the above specifications a powerful AMD Ryzen 9 4900HS processor, 32 GB of RAM, a 120 Hz display, an integrated audio system with support for surround sound. You have a gadget for which you can pay a lot of money.
ASUS ROG ZEPHYRUS G GA502
The abbreviation ROG in the name of the ASUS laptop line stands for the Republic of Gamers, and this fully justifies the filling of the model presented in the selection.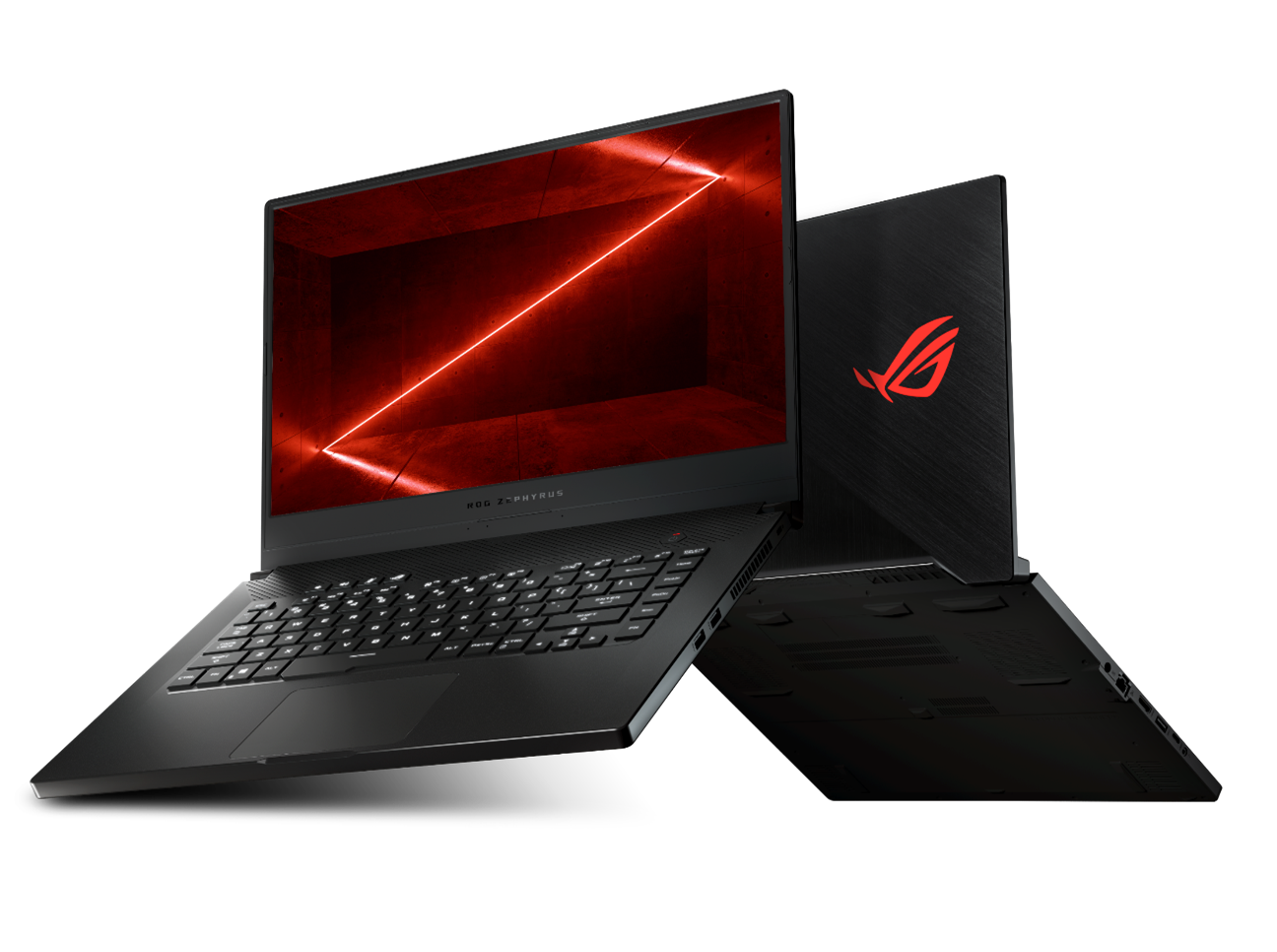 With an AMD Ryzen 9 4900HS processor and discrete GeForce RTX 2060 graphics, fast NVMe SSD, and high-speed DDR4 memory in a slim and compact package, the engineers have more than enough for gaming and professional work. In addition, esports athletes will surely be pleased with the display with a refresh rate of 240 Hz, and the capacious battery will provide the gadget with unrivaled mobility.
ASUS VIVOBOOK 15 X512
On our site, we mainly consider gaming models, but in this case, we believe that it is worth mentioning gadgets designed for work.
Especially if it's VivoBook 15: while a modest processor and integrated graphics card are not enough for demanding games, the very thin case, bezel-less display, and several color options make this laptop a great option for surfing the Internet, watching videos and working with texts, presentations, and spreadsheets.
ASUS ZENBOOK 15 UX534
Another laptop not for gaming, but for work. ASUS ZenBook 15 stands out from the competition with a number of features. First, it's an ultra-thin and compact model with a bezel-less display and amazing portability.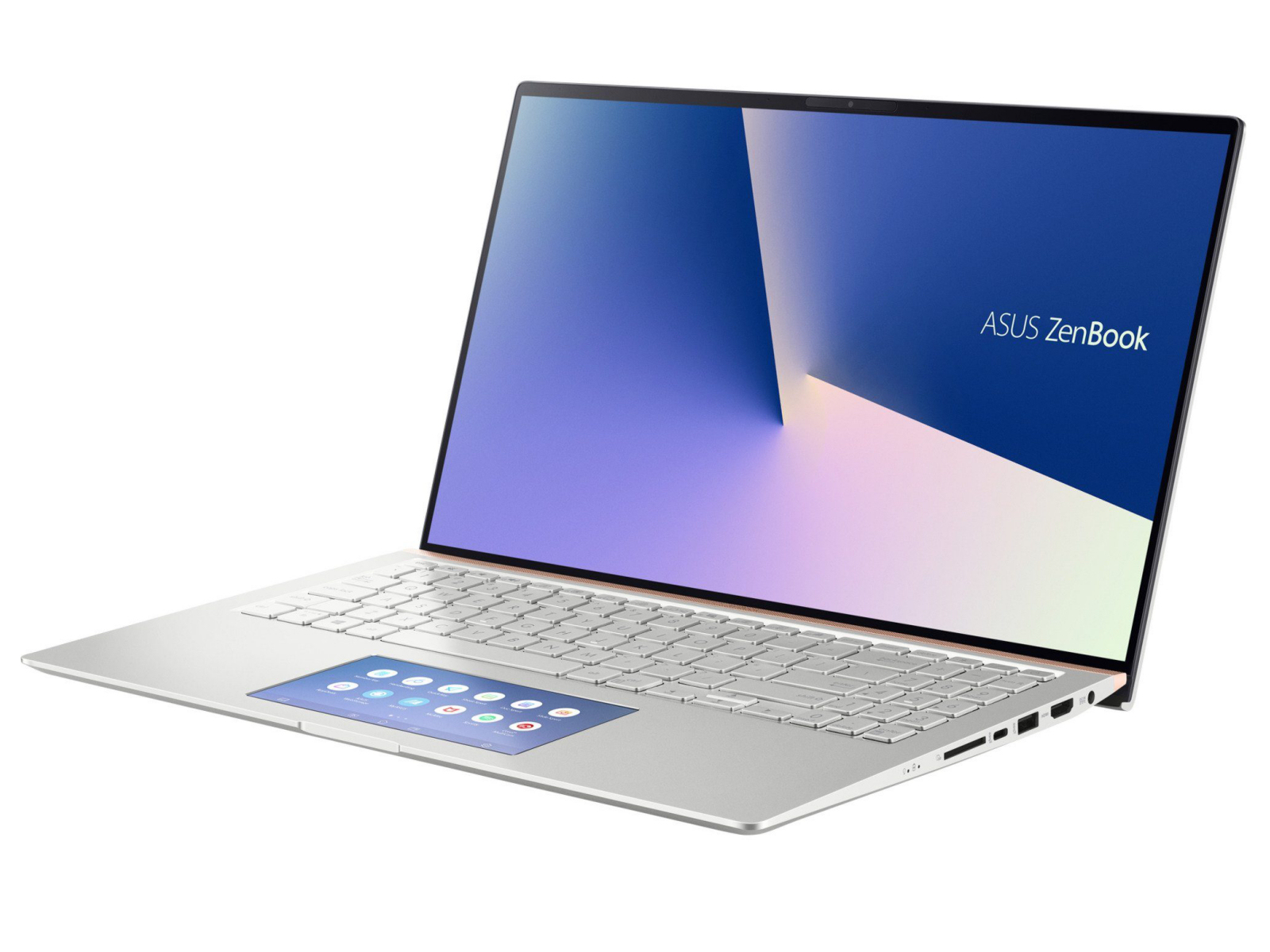 Secondly, here the touchpad is replaced by a touchscreen, which allows you to quickly access frequently used applications, quickly perform complex keystroke sequences, and in general, look very fresh and non-standard. ASUS has partnered with app developers to continually add new features to the device.
ASUS ROG G703GX
We talked about working tools – it's time to go back to game models! The ASUS ROG G703GX is one of those: the laptop boasts an impressive configuration that includes a factory-overclocked Intel Core i7-8750H processor, 16 GB of RAM, Nvidia GeForce RTX 2080 graphics, and an array of three SSDs with a total capacity of 1.5 terabytes.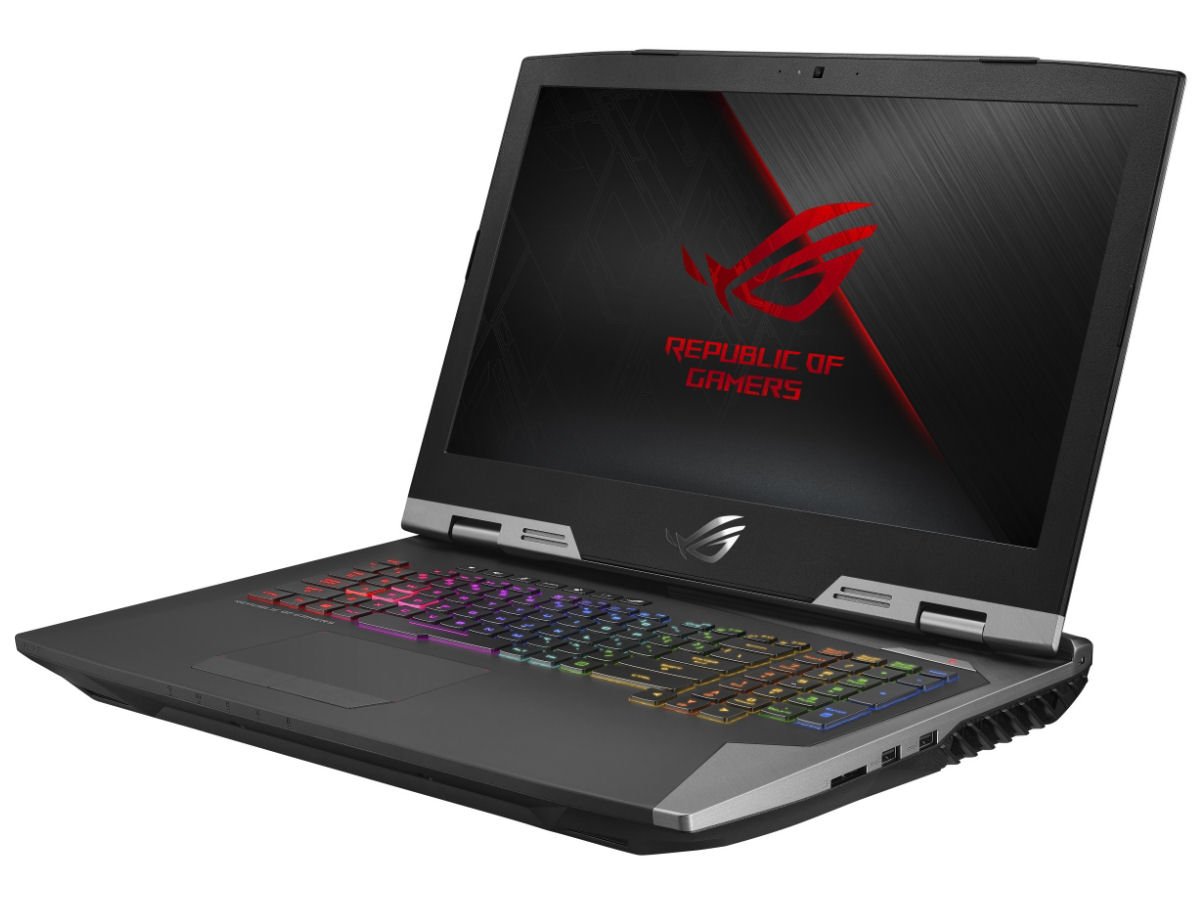 The FullHD resolution of a 17-inch display may not seem high enough to some, but it will provide a consistently high frame rate in any, even the most demanding games. Not forgotten about esports, the 144Hz refresh rate will improve your performance in fast-paced competitive games.
ASUS ZENBOOK PRO DUO UX581GV
This laptop will definitely appeal to those looking for something unusual, not previously represented in the segment. It's all about an additional touch 4K display that complements the main 4K screen of the gadget.
Such an unusual tool has a supporting function: it can serve for handwriting, expand the working space of the screen, optimize the user experience by quickly executing a sequence of commands, and so on.
ASUS ROG ZEPHYRUS S GX531
If you need the uncompromising power with which you can resist any new products in 2020, including nextgen games. Then the ASUS ROG Zephyrus S will provide you with it – and it will also fit in a small laptop bag. Because this gadget boasts a bezel-less screen design and compact dimensions. …
So, inside the laptop lurked Intel Core i7-9750H, Nvidia GeForce RTX 2080, 24 GB of RAM, and a 1 TB drive. They "lurked" only until the time comes to launch games: with this configuration, you will be able to handle any AAA project. Well, esports athletes will surely enjoy the high refresh rate of the 15.6-inch display – from 144 to 240 Hz, depending on the model configuration.
ASUS ROG STRIX G731GW
Another ROG on our list, a laptop capable of boasting an ultra-thin format and high performance.
The latter is responsible for the Intel Core i7-9750H processor, 16 GB of RAM, RTX 2070 graphics, 512 GB NVMe SSD, and a 17.3-inch screen with a resolution of 1920 × 1080 and a refresh rate of 144 Hz. For a complete set, only RGB-backlighting is enough … oh yes, and it is also available here. If you want to play in comfort, then this gadget will be one of the best options.
ASUS ROG ZEPHYRUS S GX701
Best gaming laptop 2020 few manufacturers have learned to fit high-performance components into a very thin case. ASUS is one of the few, and the Zephyrus S is proof of that. Judge for yourself: the thickness of the device is less than 2 cm, and at the same time it carries onboard a ninth-generation Intel Core i7 processor and an Nvidia GeForce RTX 2080 graphics card, and a 17-inch display, due to the absence of bezels, fits into a 15-inch laptop form factor.
Probably not worth mentioning once again that the power of the gadget is enough for a comfortable frame rate in any modern AAA game.
ASUS FX53VD
The Asus FX53VD is one of the most affordable gaming laptops on the market today. It features a 2.8GHz Intel Core i7-7700HQ processor, 2GB NVIDIA GeForce GTX 1050 graphics, 8GB RAM, 256GB SSD, and a 15.6-inch display. It weighs approximately 2.5 kg, which makes it a little heavier than other models. So this device is more suitable for gamers who need a gaming laptop that does not need to be taken out of the house. Yes, of course, you can take it to study/work if necessary. But doing it every day can be inconvenient due to the weight.
In terms of performance, the Asus FX53VD does an excellent job of handling intensive tasks given its low price. This isn't the best gaming laptop on the market, but it offers exceptional value for a budget. Medium settings are the best option for this laptop. In short, if you're looking for an affordable best gaming laptop 2020 from Asus, the FX53VD is a good choice.
ASUS ROG STRIX GL553VE
The Asus ROG Strix GL553VE includes a 7th Gen quad-core processor, NVIDIA GTX 1050Ti graphics, 16GB DDR4, 256GB SSD + 1TB 5400 RPM HDD, and a 15-inch display. The device combines excellent performance with breathtaking visuals for an amazing gaming experience. The keyboard features backlit Aura RGB keys with 2.5mm travel for a tactile feel optimized for smoother gaming.
In terms of performance, this laptop is an amazing beast with a 7th Gen Intel Core i7 processor and GTX 1050Ti graphics card. You can easily play all classic and modern games in 1080p at a constant 60 FPS. In short, if you are looking for the best Asus laptop in terms of value for money and don't mind spending some money. Then this is the perfect laptop for you.
ASUS ROG STRIX SCAR GL703GS
The Asus ROG Strix Scar Edition GL703GS is a monster with an Intel i7-8750H processor, 32GB RAM, 1TB SSD + 1TB SSHD , 8GB NVidia GTX 1070 graphics and 17.3 " Full HD screen. Although a bit pricey, this is the laptop that will surely satisfy any of your gaming needs.
1TB SSD and 1TB SSHD provide more than enough room for games, no matter the size. This is really handy if you like to play heavy MMORPGs that require a lot of hard drive space.
2019 ASUS ROG STRIX
The 2019 Asus ROG Strix is one of Asus' flagship gaming laptops, built to meet the needs of every gamer. It features a 2.8GHz Intel Core i7-7700HQ processor, 6GB NVidia GTX 1060 graphics card , 16GB DDR4 RAM, 256GB + 1TB SSD hard drive and a 17.3-inch screen. It also weighs in at around 2.7kg, making it quite lightweight to carry. It's not the lightest laptop on the market anyway, but gaming machines need enough room for a graphics card, RAM, and other essential components to boost performance. Considering the specs, the best gaming laptop 2020 is lightweight.
The 7th Gen Intel Core i7 quad-core processor, NVidia GeForce GTX 1070 chipset, and 16GB of RAM are an amazing combination. From heavy multitasking, video editing to streaming games with the highest graphics. The Asus ROG Strix 2019 can do everything with ease. It also features smart thermal management that uses heat pipes and dual fans to cool the device while in use.
ASUS ROG G703
This laptop comes with an i9-8950HK factory overclocked to 4.8GHz, 8GB NVidia GTX 1080 graphics , 32GB RAM, 512GB HyperDrive PCle SSD + 2TB SSHD and 17.3 Full HD display. And when the laptop weighs around 4.7kg, you can be sure you own one of the best devices on the market! Yes, it might not be the perfect best gaming laptop 2020, but who cares ?!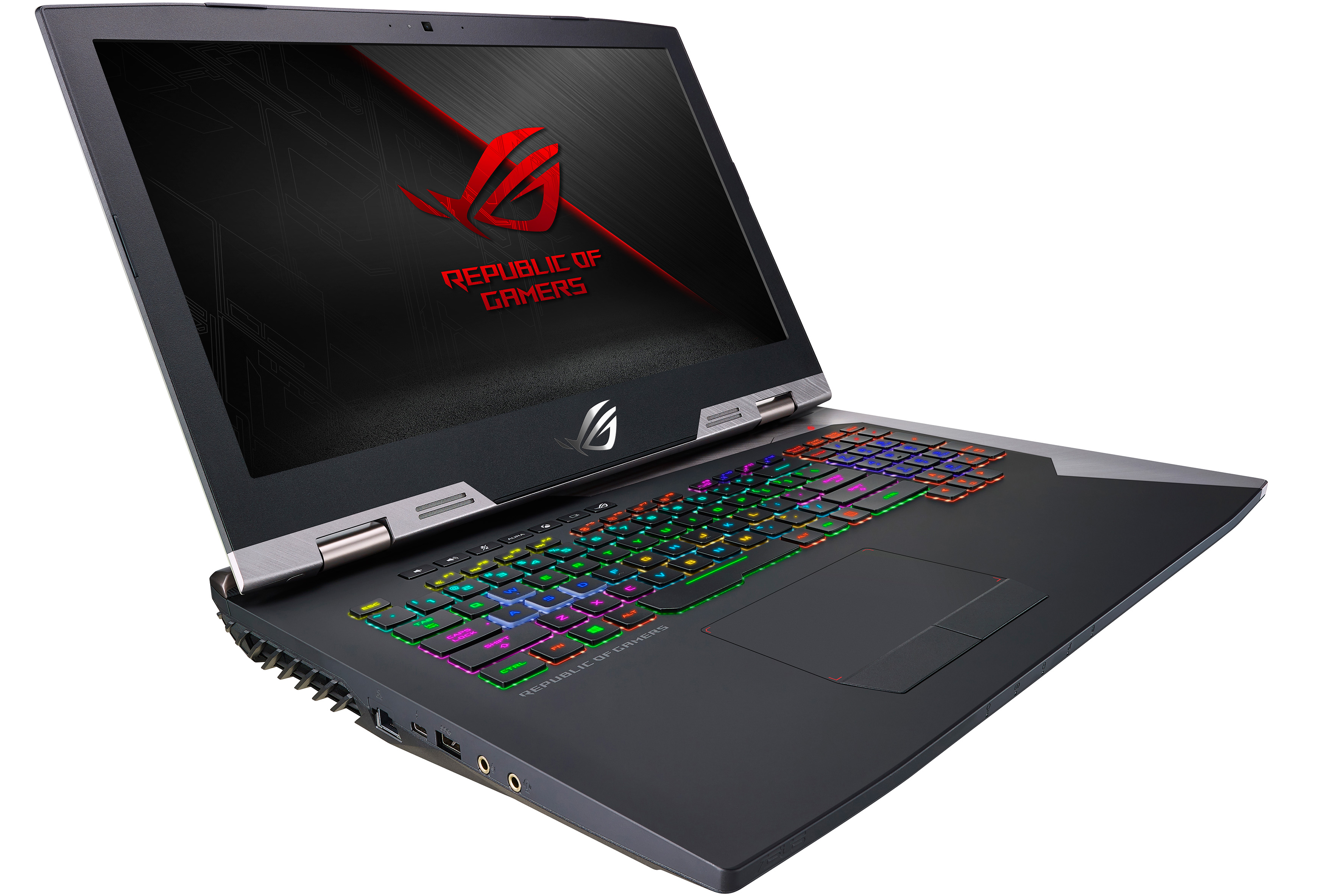 In terms of visuals, the laptop looks a bit provocative. The way the screen is attached to the case may seem odd to some. But if you like "monstrous" laptops, then this is the way to go.
ASUS ROG G751JY
This is one of the best Asus gaming laptops equipped with the high-performance processor and graphics card you need for a gaming machine.
Includes NVIDIA GeForce GTX 980M graphics, and an Intel Core i7-4720HQ 2.6GHz processor overclocked to 3.6GHz for an excellent performance. Other specs include 16GB of RAM, 17.3-inch Full HD matte display with 1920 x 1080 resolution.
ASUS ROG GL552VW
This is another great Asus ROG best gaming laptop 2020, designed specifically for gamers, which provides a good gaming experience.
It comes with an NVIDIA GeForce GTX 960M graphics card, and an Intel Core i7-6700HQ processor clocked at 2.6GHz. The screen is large enough – 15.6 inches with a resolution of 1920 × 1080. The hard drive is 1 TB with a 7200 rpm rotation. Works on preinstalled Windows 10.
ASUS ROG GL502VS
The Asus Rog GL502VS-DB71 is a great gaming laptop that can delight you with great gaming experience.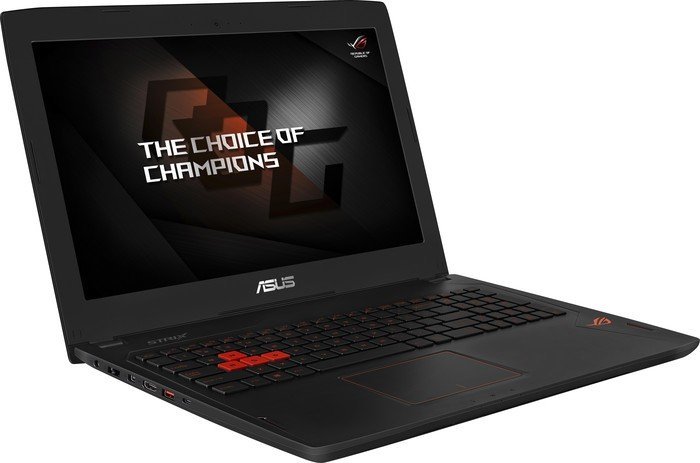 Its features are slightly different from the ones mentioned above, with 4GB NVIDIA Ge-Force GTXTM 1070 graphics, 16GB RAM, 1TB hard drive and 256GB SSD. Thus, you are unlikely to ever run out of free space. The battery life is also good: up to 5 hours on a single charge.